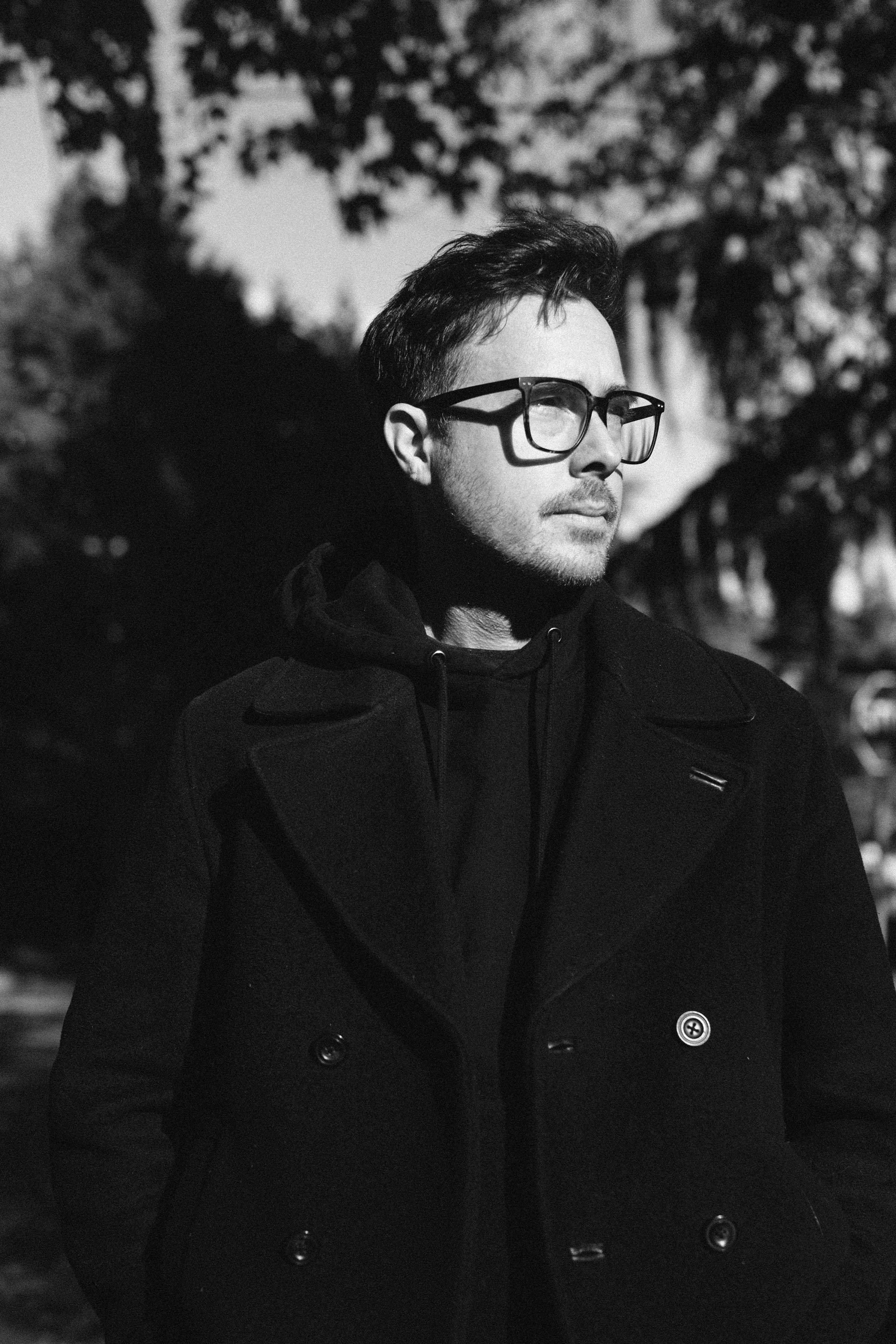 YOUR INSTRUCTOR
STEVEN BEDDALL IS A PERFORMER, EDUCATOR AND COMPOSER BASED IN VANCOUVER BC.
Having taken the stage at some of North America's most prominent music festivals (Coachella, Pemberton, Oshega) to composing music for award winning filmmakers (Larry Kent, Darcy Turenne) he's firmly established a presence in the Canadian West coast music scene and earned a reputation as a multi talented composer capable of producing compelling and exciting music in a variety of different genres and styles.
In 2015 Steven and long time collaborator Missy Cross were approached by legendary cult filmmaker Larry Kent (The Bitter Ash, Sweet Substitute) to create a series of compositions for 'She Who Must Burn' which won a Leo award for Best Sound in Motion Picture and was nominated for Best Motion Picture in 2016.
In 2017 Steven scored the music for the documentary film 'The Moment', directed by award winning filmmaker Darcy Turenne. 'The Moment' was the closing film of the 2017 Whistler Film Festival, sold out over 100 screenings worldwide, debuted at #3 on the US iTunes Independant Film charts and was nominated for 3 Leo Awards.
Steven worked extensively with Los Angeles based company Ritual Music throughout 2016, creating production and advertising music. Throughout the last 2 years he's worked closely with Patagonia, producing music for their 'Provisions' videos, and has established himself as a go to composer for a diverse range of companies looking for custom music scores to augment their video assets.
Here's What Others Are Saying!
Steve is a professional musician and a skillful tutor who makes learning about music production fun and rewarding! We're living in an online era where a lot of incompetent people marketing themselves as "music experts." There's too much talk, little value. It's not easy to find genuine talents. Steven is like an authentic gem who provides a lot of value to the online music production community. I recommend his videos and courses to both beginners and advanced music producers. You won't regret it! 
-Soner Can 🌟🌟🌟🌟🌟
After completing Steven's chill, lo-fi hip hop course, I was immediately inspired to fire up my DAW and start writing my own chill lo-fi hip hop tracks. His course helps break down what elements make a standout chill lo-fi hip hop track, and the course gives you the blueprint to successfully create your own tracks. If you're looking for a start to finish guide on how to produce, write, mix, and master chill lo-fi hip hop, then I highly recommend this course!
-Georges Couling 🌟🌟🌟🌟🌟
This course is perfect for everyone,  from someone who's getting started in Chill Lo-Fi Hip Hop to established beatmakers to a composer who's looking for a new genre to try in music licensing.
I went from not knowing anything about Lo-Fi to an album worth of tracks in a month. Stevie gives you the exact template to use to write Chill Lo-Fi Hip Hop. His instruction is straightforward, easy to follow, and maintains an excellent overall pace from start to finish. He also shares many resources on which plugins to get (most of them are free!) and how to achieve that authentic Lo-Fi Hip Hop sound.
-Mochiverse Alien 🌟🌟🌟🌟🌟

Other Courses
Check out my other premium music production courses and elevate your licensing music to new heights!
Check your inbox to confirm your subscription